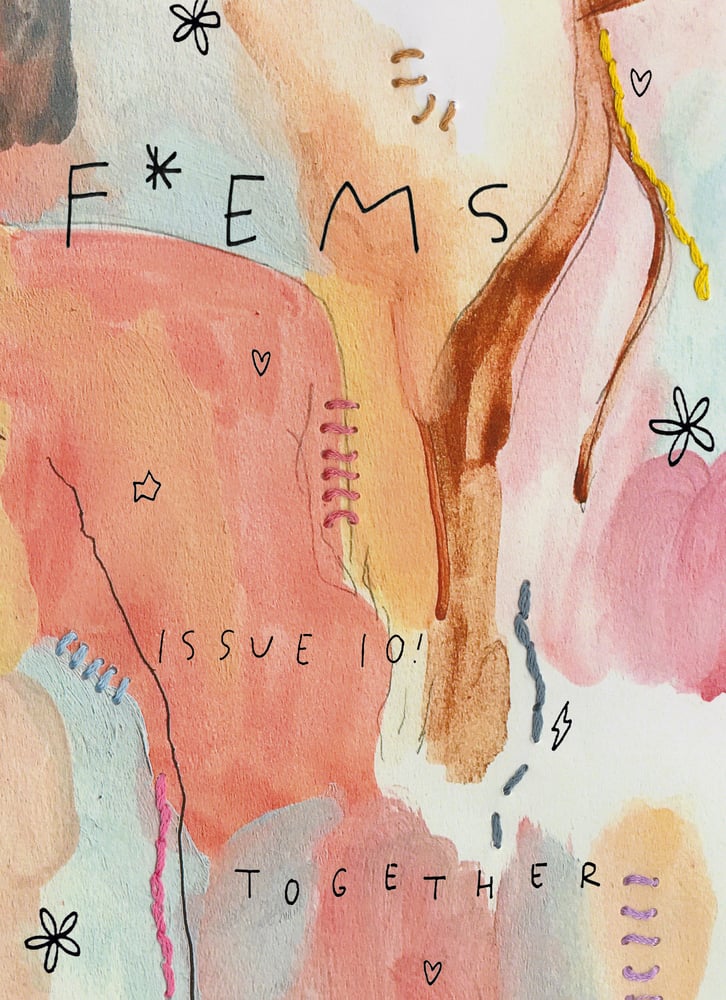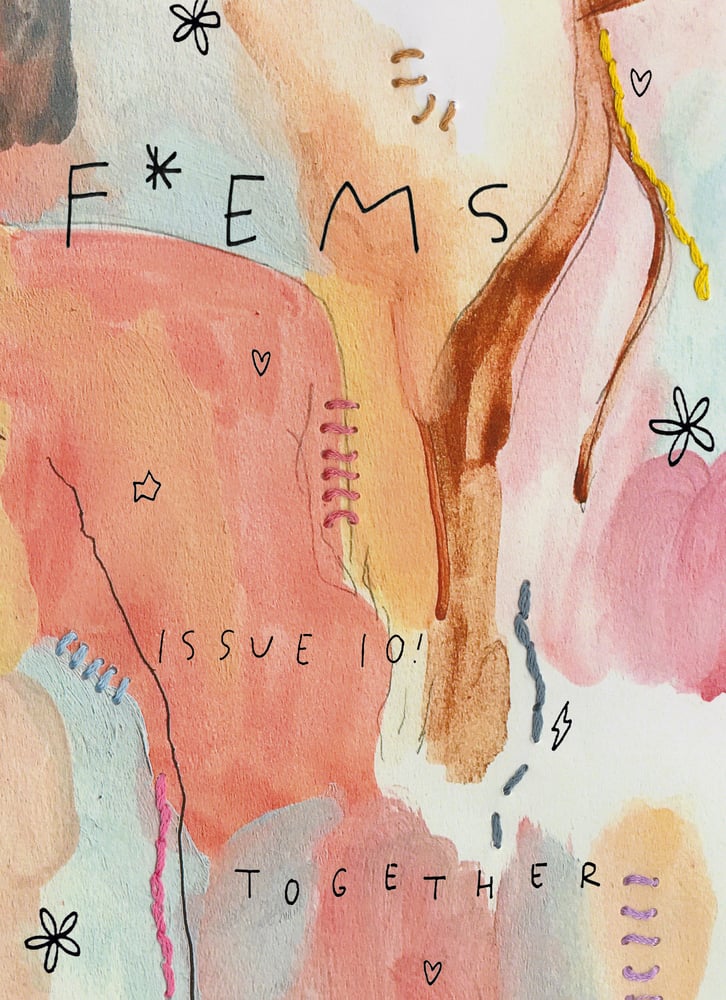 Issue 10 'Together'
$15.00
F*EMS Zine features visual art & writing by a bunch of awesome women & non-binary cuties. F*EMS acts as a platform to enable voices to be heard & always aims to be as inclusive & accessible as possible.
Issue 10 of F*EMS zine was made & edited by Freya Alexander, Tegan Iversen & Anna MacNeill in March, 2018.
This issue has the loose theme of Together.
Cover Art by Freya Alexander, Tegan Iversen & Anna MacNeill.
Contributors (in order of appearance in zine):
Angela Rivans, Vonne Beyer, Alex Walker, Monica Renaud, Tegan Iversen, Eliza Stribling, Catharina Dobal, Grace De Keersmarker, Jessica Day, Lily Foster, Never Forever, Morgan-Lee Snell, Roxanne Mezher, Devorah Rosen, Brooke Van Den Linden, Maria Ilona Moore, Anna MacNeill, Janssen Nicolas, Chloe Elektra, April JY Kim, Gabriela Gonzalez, Arrin Westendorf, Em Jensen, Freya Alexander, Aleisha Earp, Kim Bayne, Elizabeth Mullaney, Stephanie, Claire Quinn, Sian Dunn, Holly Leonardson, Beckie Stewart, Eliza Freeman, Jessica Quinn, Miranda Rogers, Cassandra Martin, Rafailia Varonou, Alexis Winter, Marine Fisch, JGL, Brigit Lambert, Stephanie Hicks & Lucy Roleff.