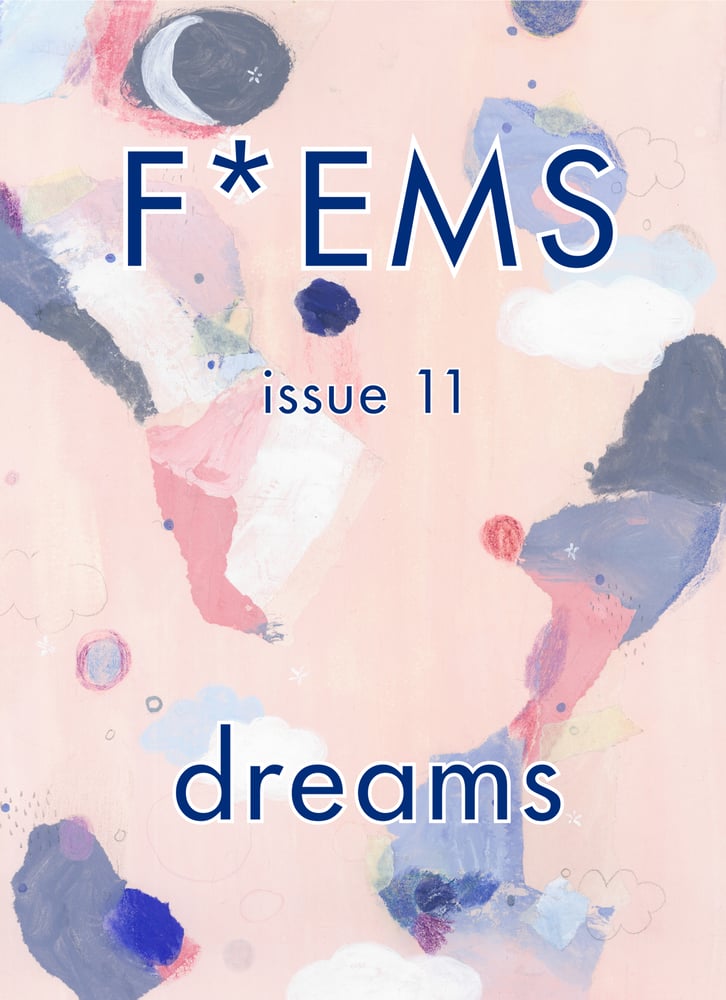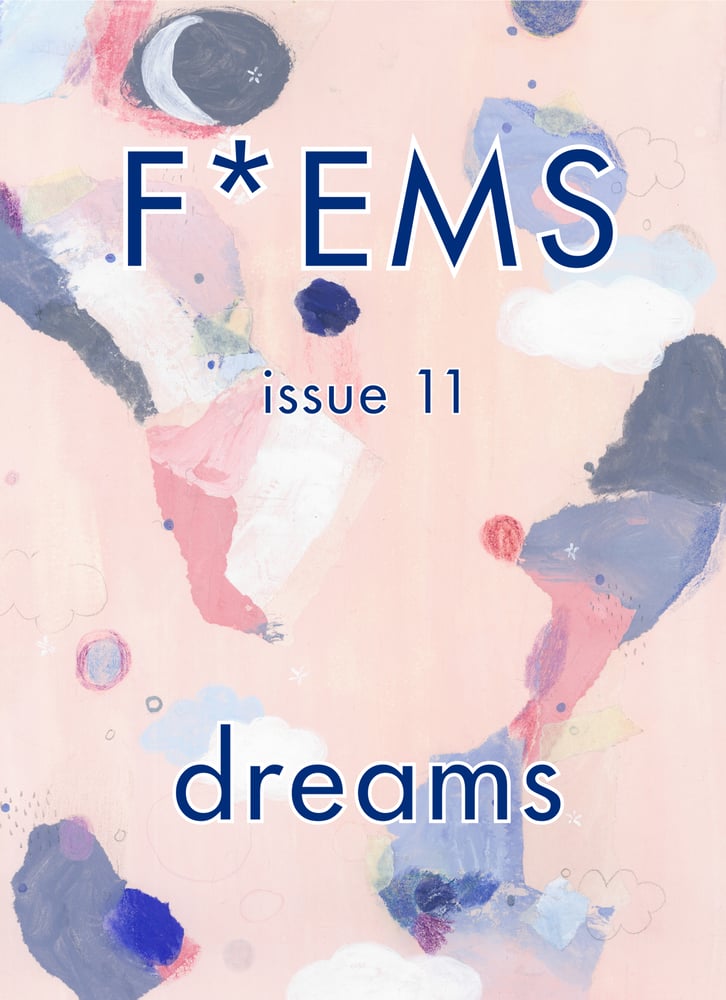 Issue 11 'Dreams'
$15.00
F*EMS Zine features visual art & writing by a bunch of awesome women & non-binary cuties. F*EMS acts as a platform to enable voices to be heard & always aims to be as inclusive & accessible as possible.
Issue 11 of F*EMS zine was made & edited by Freya Alexander, Tegan Iversen & Anna MacNeill in August, 2018.
This issue has the loose theme of Dreams.
Cover Art by Hayley Martin.
Contributors (in order of appearance in zine):
Hayley Martin, Alexis Winter, Tegan Iversen, Rach H, Sabelle Mebane, Alice Fennessy, Anji Vara, Layla Homewood, Isabella Radevski, Kitri Williams, Lyn Patterson, Lori Camarata, Brooke van der Linden, Chloe Manglaras, Holly Godfrey, Fiona Smith, Helen Morley, GC Smith, Anna MacNeill, Angela Cornish, Madi Sarich-Prince, Amelia Dowling, Devana Senanayake, Freya Alexander, Kate MacNeill, Tamasine Loves, Sonia Jude, Malicia, Andie Macario, Imogen Owens, Elizabeth H, Nahian Parvez, Naomi Barnes, Carly Smith, Isabella Kottek, Louise Latter, Sian Dunn, Aila Stefansdotter-Franck, Vonne Beyer, Beckie Stewart, Courtney Heffernan, Eliza Freeman, Marine Fisch, Amy Matthews, Edwina Combe, Tessa Kent, Claudia Van Eeden, Brigit Lambert, Kennedy Shaw, Elsa Kate, Hannah Forsdike, Amy Sainsbury & Emma Jensen.