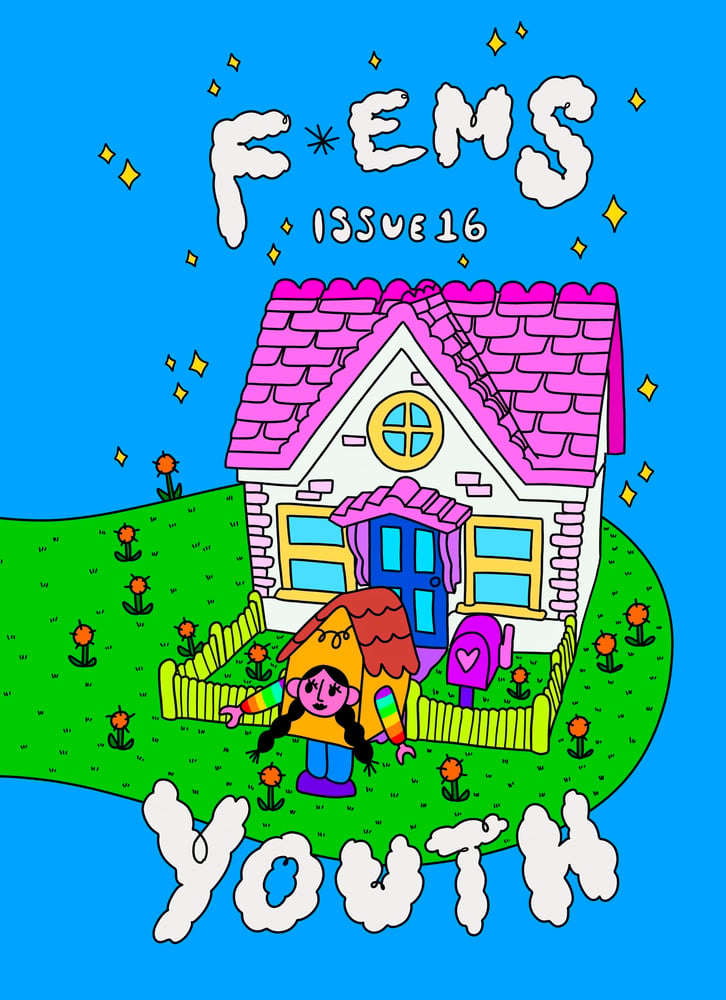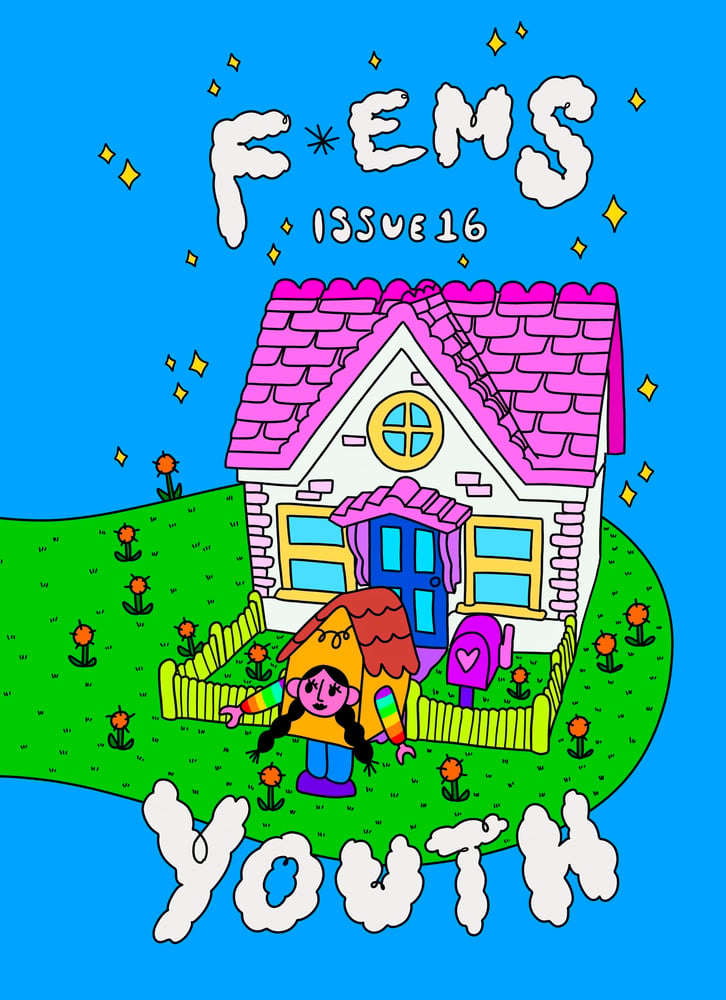 Issue 16 'Youth'
$15.00
F*EMS zine features visual art & writing by a bunch of awesome women & non-binary cuties. F*EMS acts as a platform to enable voices to be heard & always aims to be as inclusive & accessible as possible.
Issue 16 of F*EMS zine was made, curated & edited by Freya Alexander, Tegan Iversen & Anna MacNeill in March, 2020.
This issue has the loose theme of Youth.
Cover Art by Sarah McDonald.
Contributors (in order of appearance in zine):
Sarah McDonald, Sarah Lamanna, Claire Wakeford, Belle Formica, Katie Braid, Jennifer Francesca Di Lorenzo Sciuchetti, Vonne Beyer, Savannah Van Der Niet, Bel Short, Stephanie Hicks, Maddison Brake, Fabiola Ibanez, Frances Bukovsky, Jess Parry, Tyla McDuff, Page Turner, Chantellle Gourlay, Amy Matthews, Naomi Barnes, Nea Valdivia, Emrys, Krystal HB, Laura Palmer, Emily Kennel, Emma Normington, Isabel Lee, Abbi Bayliss, Olivia Brooke, Freya Alexander, Fiona Smith, Eliza Freeman, Selina Tartaglia, Fi Douglass, Natalie Petrellis, Molly Quinn, Malinda Cracknell, May Sim, Eliza Jung, Dierdre Sokolowska, Sam Stevens, Eliot, Bianca Martin, Rebecca y, Rosén, INMMezzure, Claudia Fletcher, Julia Fazzari, Anna Smith, Meg Clark, Kat Boyle, Christy Chudosnik, Em Readman, Dalyia Abu-Ghazaleh, Tegan Iversen, Maria Ilona Moore, Lyn Patterson, Annie Yuchen Song, Anna MacNeill, Yvette Flores & Bella Johnson.