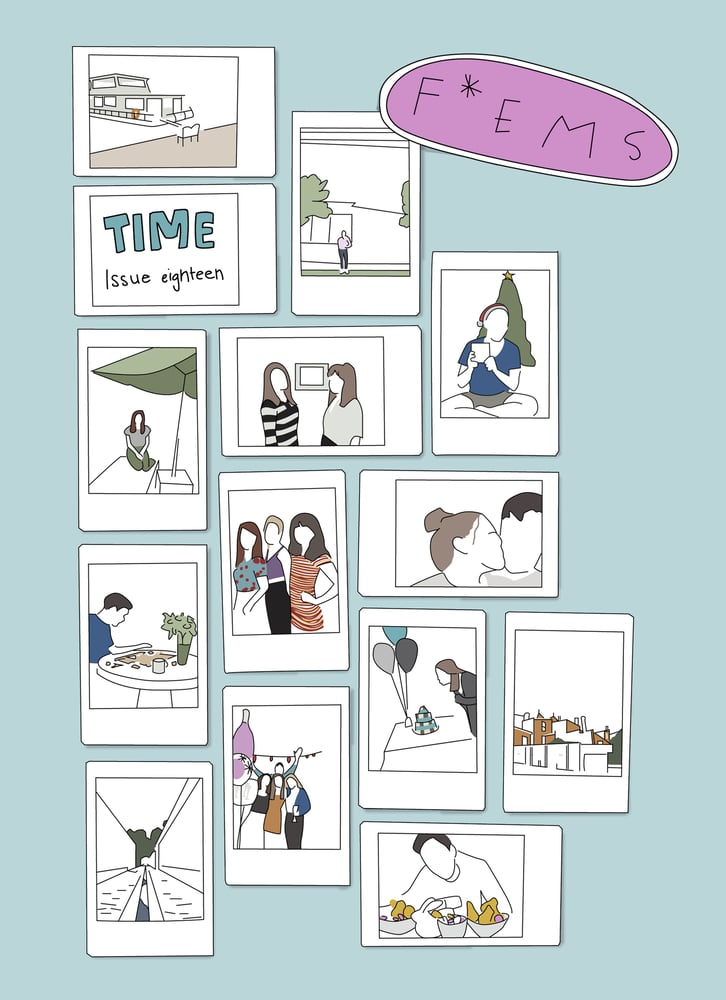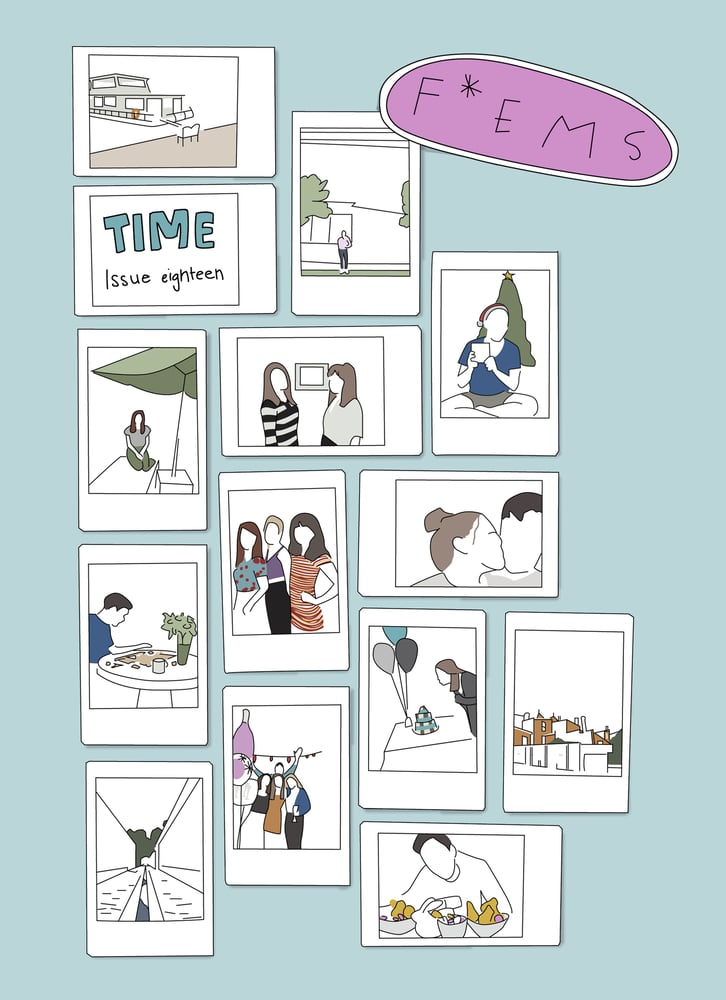 Issue 18 'Time'
$15.00
F*EMS zine features visual art & writing by a bunch of awesome women & non-binary cuties. F*EMS is a platform to enable voices to be heard & always aims to be as inclusive & accessible as possible.
Issue 18 of F*EMS zine was edited by Freya Alexander, Tegan Iversen & Anna MacNeill in December, 2020.
This issue has the loose theme of Time.
F*EMS Zine is printed in Melbourne, Australia onto recycled paper.
Cover Art by Naomi Barnes.
Contributors (in order of appearance in zine):
Naomi Barnes, Nea Valdivia, Alexis Winter, Phoebe Veldhuizen, Elmira, Steph Watt, Grazia Marin, Caitlin Hope Brown, Laura Turner, Tegan Iversen, Belle Formica, Anna MacNeill, Stephanie Hicks, April JY Kim, Charlie Watts, Claire Sulivan, Malinda Cracknell, Stephanie Ochona, Olivia Brooke, Nataša Kragulj, Wandi, Lavinia Roberts, Sophie G. Whiting, Sophia Munic, Laura Palma, Charlotte Docksey, Matilda Eggert, Bonnie Hislop, Anwyn Howarth, Kate Robinson, Katie Braid, Freya Alexander, Olivia LS, Eliza Freeman, JL Maxcy, Becky Croy, Elaine Fafard-Marconi, Saskia Fell, Carly Candiloro, Anjelie Beyer, Leila Lois, Dani Leever, Nicole Atkinson, Eliza Stribling, Kate Tandoc, Ruth Drayson, Anna McGirr, Lillian Busby, Maisie Mannering, Jeanne Viray, Camille Gierck, Sarah McDonald, Charlotte Guest, Eliza Jung, Chantelle Gourlay, Sarah Bishop, Goldie Lee, Elaine Mead, Vonne Beyer, Katie Hurley, Michael Murphy + Luanna Pucci, Robert Corrigan, LSAD, Brigit Annie Lambert, Leah Kenny & Annie Song.