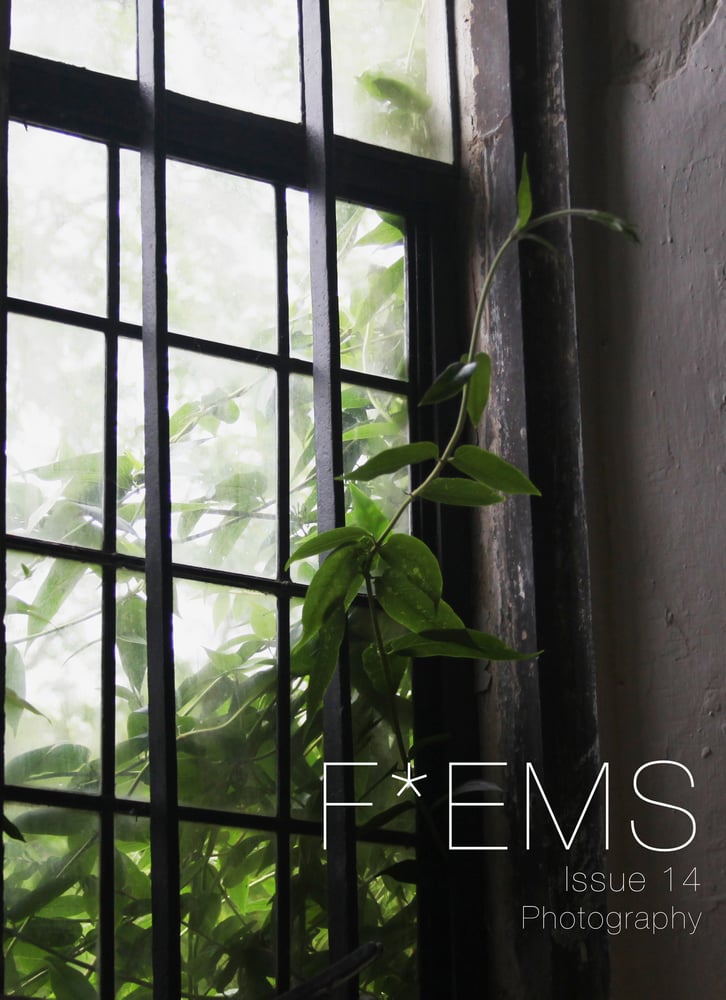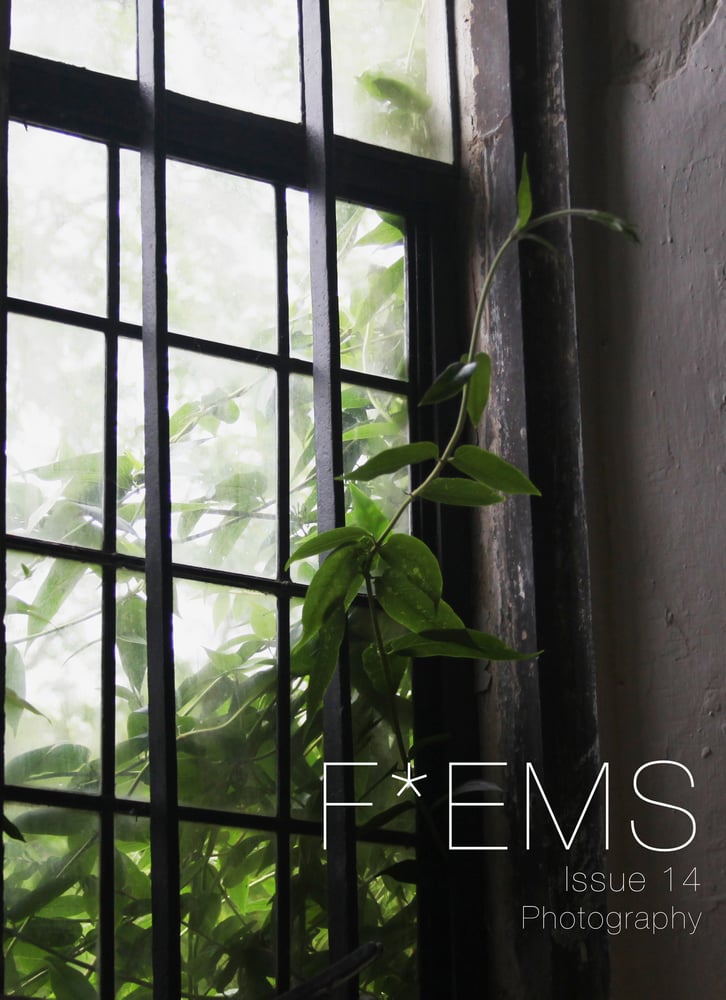 Issue 14 'Photography'
$15.00
F*EMS zine features visual art & writing by a bunch of awesome women & non-binary cuties. F*EMS is a platform to enable voices to be heard & always aims to be as inclusive & accessible as possible.
Issue 14 of F*EMS zine was made & edited by Freya Alexander, Tegan Iversen & Anna MacNeill in July, 2019.
This issue has the loose theme of Photography.
Cover Art by Eliza Freeman.
Contributors (in order of appearance in zine):
Eliza Freeman, Emily Strand, Malinda Cracknell, Anjelie Beyer, Vonne Beyer, Freya Alexander, Stephanie Hicks, Fi Douglass, Anna MacNeill, Krystal HB, Jessie Doyle, Annie Song, Brigit Annie Lambert, Layla Homewood & Samantha Foster, Hetty Munn, KC, Ornella Mutoni, Chiara Tallarini, Sarah Lamanna, Linh Thai, Eliza Quinn, Emma Magnusson-Reid, Claire Wakeford, Veronica Teplitzchi, Qinrui Chen, Amy Matthews, Indrasari Mursid, Kirby Corless, Futch Prince, Alexandra De Jong, Francine Nugent, Chloe Henderson, Ella Wylynko, Claire Warren, India D'Scarlett, Claudia Fletcher, Olivia Brooke, Manon Mikolaitis, Zoe Barnes, Renee Leah, Lisa Jacomos, Sarah Holt, Fion Koh, Victoria Jacgung, Emma North, Katie Sainsbury, Katherine Du, Naomi Barnes, Cate Furey, Nicole Astudillo, Scarlett-Roze, Morgan Massey, Andrea Valdivia, Danni Duane/ Awkward Apparel, Sam Stevens, Kalindy Williams, Milli Young, Dalyia Abu-Ghazaleh, Alexis Winter, Fionnuala McKenna, Isabella Radevski, Andy McFly, Miriam Collins, Em Jensen, Ana Marie, Sophia Munic, Briana Jamieson, Ann Iversen, Tegan Iversen, Roxanne Mezher, Skylar Watkins & Kat Spence.