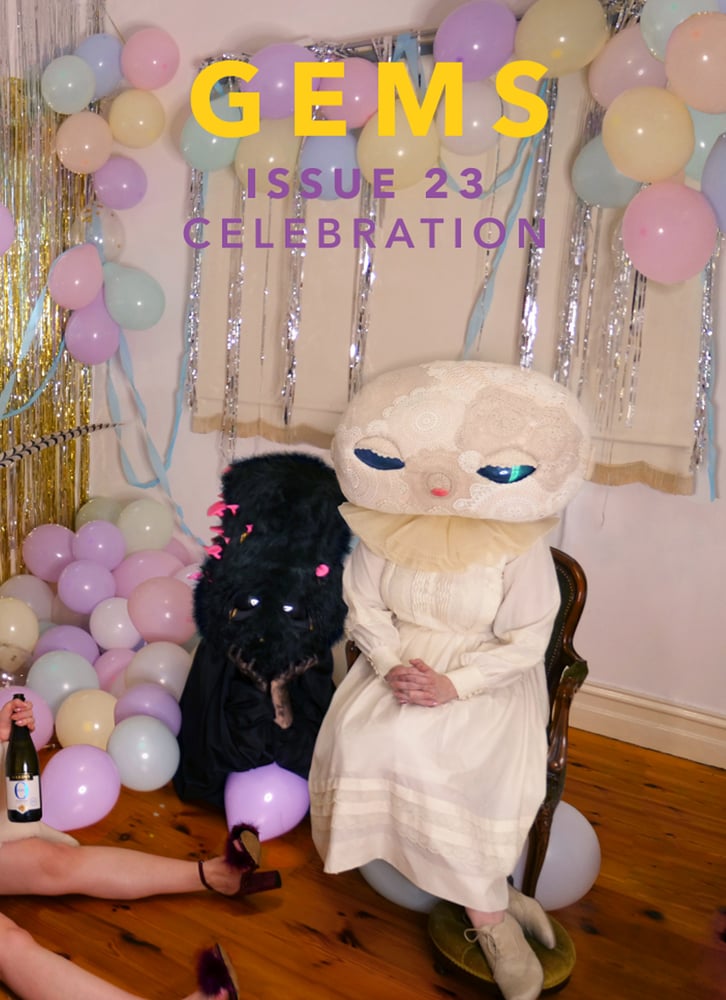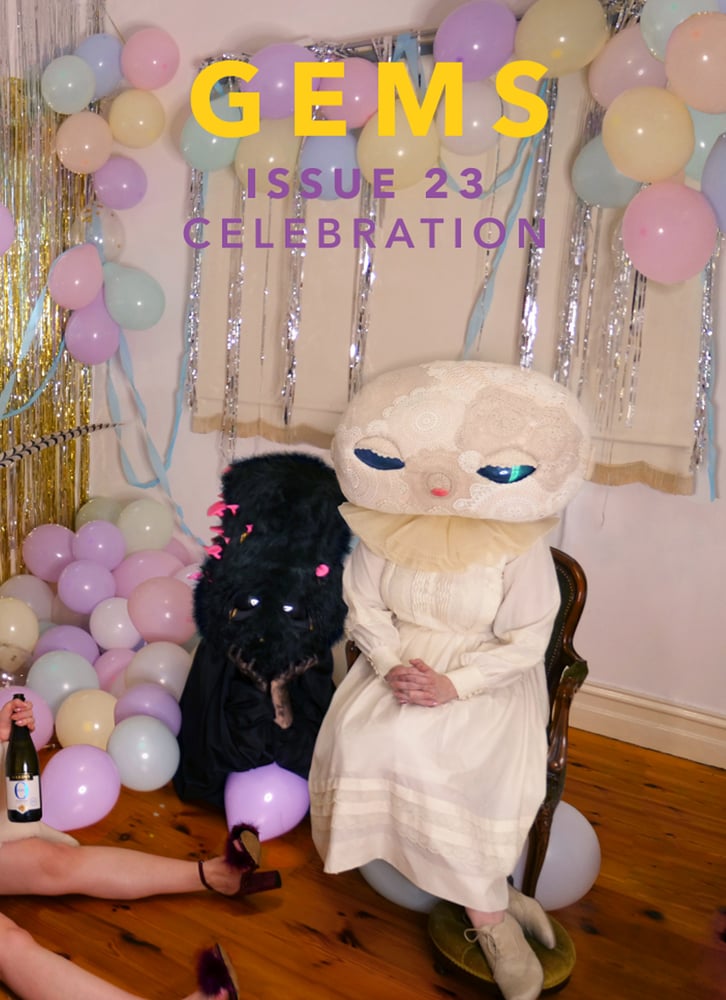 Issue 23 'Celebration'
$15.00
Issue 23 of Gems zine was edited by Freya Alexander, Tegan Iversen & Anna MacNeill in November, 2022.
This issue has the loose theme of Celebration.
Gems zine is printed in Naarm/Melbourne, Australia onto recycled paper.
Cover Art by Grae Burnished
Contributors (in order of appearance in zine):
Grace Burnished, Madlette, Helena Rose Xuereb, Svetlana Sterlin, Ximena Jiménez, Alisha Brown, naomi meg, Steph Amir, Elodie/LOD, Freya Alexander, Sarah Lamanna, Diana Willemijn Helmich, Eliza Freeman, Tamara Bellion, Kartiya Ilardo, A. C. Perri, Belle Formica, Kim Aikman, Jessica Procter, Olivia Brooke, Bron Peddington-Webb, Tegan Iversen, Ann Iversen, Niesha Gilmour, Indigo Purnell, Kate Tandoc, Abigail Humphreys, Emma Sjaan Beukers, Eliana Jade, Indya Pearce, Vonne Beyer, Paris Rosemont, Anna Elizabeth, Saskia, Hannah Du Toit, Courtney Price, Holly Gregory, Issy Jinarmo, Danielle Moss, Antayjo Art, Kodi Oke, Eva Rees, Scarlett-Roze, Sophia Petropoulos, Olivia Landry, Maddy Walker, Nea Valdivia, Anna MacNeill & Raghad Alrez.