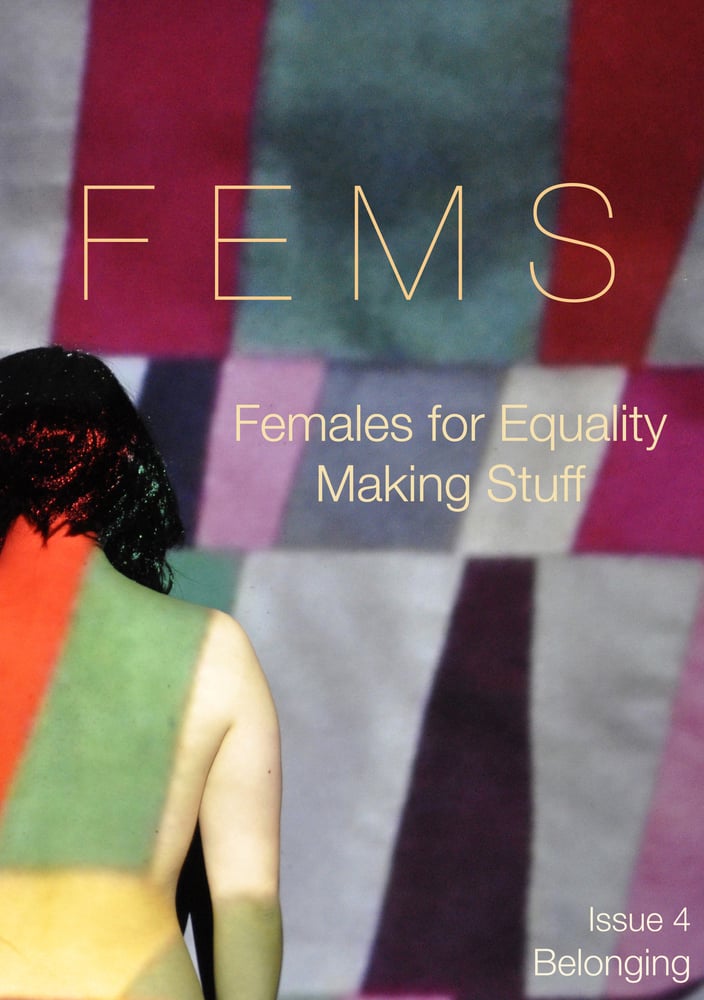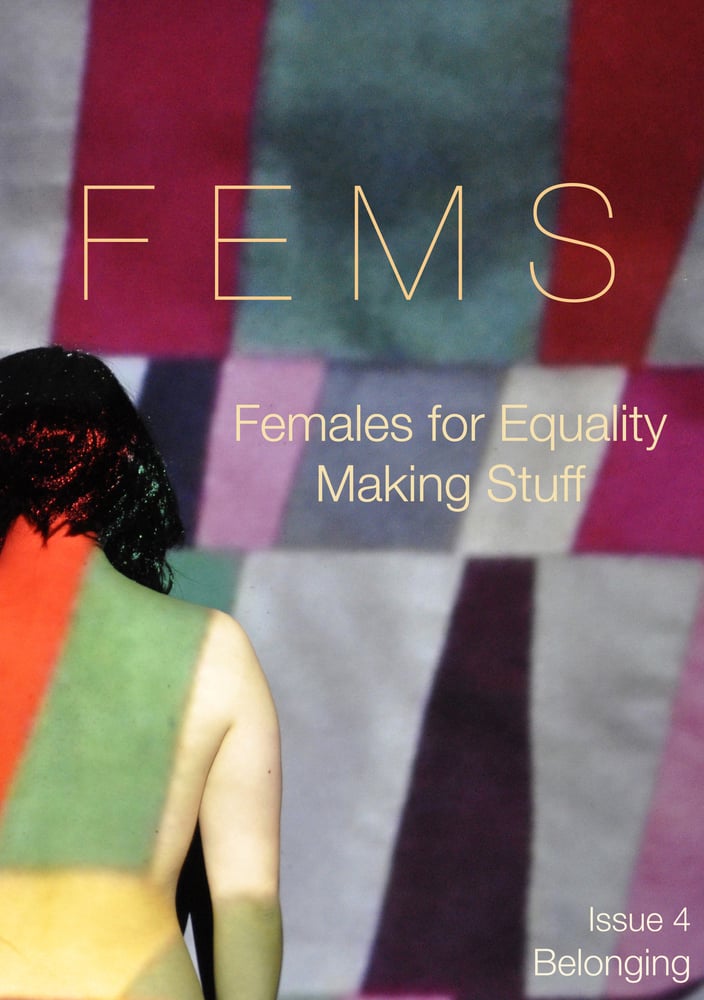 Issue 4 'Belonging'
$15.00
FEMS Zine features visual art and writing by a bunch of awesome women & non-binary cuties. FEMS acts as a platform to enable voices to be heard and always aims to be as inclusive and accessible as possible.
Issue 4 of FEMS zine was curated, edited and published by Freya Alexander, Tegan Iversen and Cassandra Martin in March 2016.
This issue has the loose theme of Belonging.
Cover Art by April JY Kim.
Contributors (in order of appearance in zine): April JY Kim, Lorèn, Jon Ludtke, Nani Puspasari, Holly Gregory, Claudia Phillips, Sarah Marchant, Naomi Mastico, Sad Scouts Club, Vonne Beyer, Kate O'Hanlon, Aimee Young, Jini Maxwell, Júlia Palazzo, Santilla Chingaipe, Kitri Williams, Isabella Radevski, Maeve Scannell, LIV, Catherine Lo Bianco, Alexis Winter, Freya Alexander, Kitty Chrystal, Prani Harrison, Mariah Guevin, Kathy Sarpi, Adeshola Ore, Karina Geddes, Vivienne Cutbush, Daniela Salcedo, Brigit Lambert, Cassandra Martin, Nicki Firth, Emily Gayfer, Anna MacNeill, Tegan Iversen, Fiona Barbetti and Eliza Freeman.